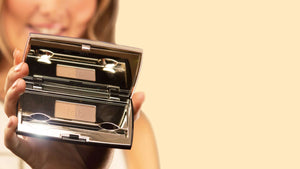 UNLEASH YOUR CREATIVE SIDE
Get paid to travel and work
Are you looking for an exciting opportunity to get paid to travel and work?
We are always on the lookout for fresh faces and hard workers across the US to join our ever-growing team of promotional staff.
Job Details
We are renowned for our show-stopping booths, and as a team member, you will be expected to engage with the public to help build and promote brand awareness.
We will teach you the skills you need to sell Fab Brows, but ultimately once a customer is in the chair, our products sell themselves.
Requirements
JOB REQUIREMENTS:
Booth set up and break down
Live demonstrations on prospective customers
Solving and answering customer questions
Ability to meet sales goals
SKILL REQUIREMENTS:
Effective communication
Enthusiastic, confident personality
A good understanding of sales
Ability to work as a team
Ability to work under pressure
What You Get
Travel the United States
Work in a team that feels like your second family
Meet new people every day (no day is the same!)
Amazing commission pay structure
The power to make people feel confident and amazing!
How To Apply
If you think you have what it takes to work in a fast-paced environment and earn big money while traveling the country - get in touch today!
Please email a video of yourself explaining why you think you would be the perfect fit for our Fab Family.